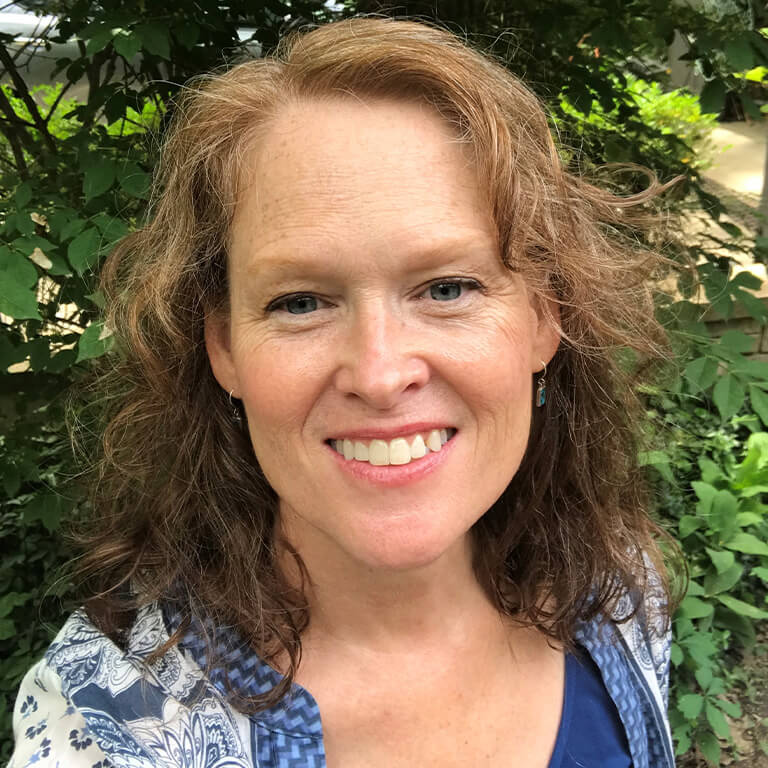 Tavy Aherne
Associate Director, African Studies Program
Adjunct faculty, African Studies Program
taherne@indiana.edu

Global and International Studies Building, 3080
Office Hours
Education
Ph.D., Indiana University, 2000
M.A., Indiana University, 1993
B.A. with Honors, University of California, San Diego, 1988
About Tavy Aherne
Tavy Aherne is the associate director for the African Studies Program (ASP).
Dr. Aherne is an Africanist art historian who has taught for more than twenty years and collaborated on exhibitions with national and international museums (including the Smithsonian Institution's National Museum of Natural History and National Museum of African Art, and the Musée Dapper in Paris). Dr. Aherne received her Ph.D. in the Arts of Africa, Oceania and the Americas and a Ph.D. Minor in African Studies from Indiana University. She was a member of the graduate faculty at James Madison University until returning to Indiana, where she taught at DePauw University in Art History and Africana Studies. Dr. Aherne also served as an Andrew W. Mellon Foundation academic curator (2015-2017) and was a Posse Foundation Faculty Mentor (2012-2015). She served as Secretary-Treasurer on the Board of the Arts Council of the African Studies Association (ACASA) from 2002-2005, as an Editor on the academic journal Africa Today (2018-2022), and currently serves on the African Studies Association Outreach Council (ASOC; 2018-present) and the Children's Africana Book Award (CABA) board (2022-present).
Dr. Aherne's teaching includes diverse courses in African arts, African film, post-colonial theory, Museum Studies, and interdisciplinary research methodologies. Her research and writing has focused on West African aesthetic systems, African textiles and trade, and teaching pedagogies. She has conducted research with Fulbhe and Bamana artists and colleagues in Guinea and Mali, as well as archival and field research in Senegal, Nigeria, Ghana, Zambia, Zimbabwe, Tonga (Polynesia), and Europe. Dr. Aherne has also worked in Tanzania, where she is developing study abroad opportunities for IU students.
Dr. Aherne has co-written multiple winning grants from funding agencies including, but not limited to, National Science Foundation/Social Science Research Council; Department of Education TVI National Resource Center; Department of Education Foreign Language and Area Studies institutional Grant; and oversaw a Mellon Foundation Humanities grant. She was also awarded a Fulbright Fellowship; a Social Science Research Council grant; was an American Fellow with the American Association of University Women; won multiple Foreign Language and Area Studies Fellowships; and, an Edna T. Shaeffer Humanist Award. Her teaching has been recognized with multiple nominations for outstanding teaching, culminating in a university award for Excellence in Teaching.