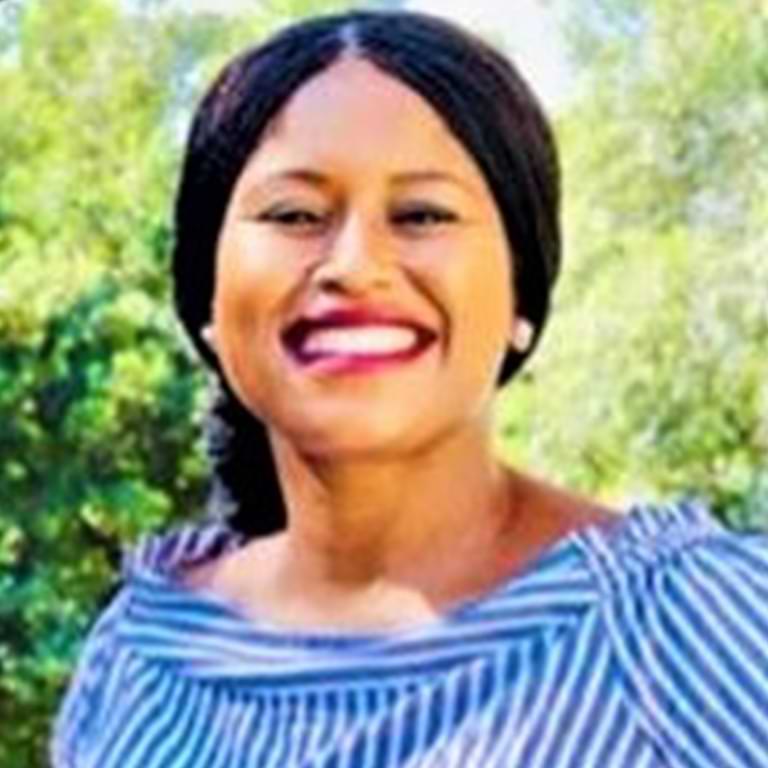 Bongeka BuhlebaMashasha Hlengwa-Selepe
Lecturer, isiZulu, African Studies Program
bbselepe@iu.edu

Office Hours
About Bongeka BuhlebaMashasha Hlengwa-Selepe
Bongeka BuhlebaMashasha Hlengwa-Selepe (PhD) is an isiZulu lecturer who has made notable contributions to the field of language studies. Currently holding a position at the Hamilton Lugar School of Global and International Studies' African Studies Program at Indiana University, Bloomington, she brings her expertise to the academic community. Dr Hlengwa-Selepe completed her doctoral studies in Translation at the University of the Witwatersrand (Wits) in 2020. Her research focused on the implementation of language policy in South Africa, providing valuable insights into the challenges and opportunities in this area. Before pursuing her doctorate, Dr Hlengwa-Selepe earned a Master's degree at Wits, where she conducted a noteworthy analysis of the translation process for Professor Adam Habib's influential work, South Africa's Suspended Revolution: Hopes and Prospects, successfully translating it into isiZulu. Her academic journey includes a Bachelor of Arts (Honours) degree in isiZulu from the University of KwaZulu-Natal (UKZN) in 2001. Driven by her passion for language and communication, she went on to obtain another Bachelor of Arts (Honours) degree in Translation and Interpreting at Wits in 2013. In 1999, she achieved her undergraduate degree, a Bachelor of Arts in Linguistics, Language, and Literature, from UKZN.
Dr. Hlengwa-Selepe's professional experience includes serving as Lecturer at the University of the Witwatersrand, where she continues to contribute as a Research Associate affiliated with the School of Literature, Language, and Media, in the Translation and Interpreting Studies Department. Prior to her time at Wits, she was a Lecturer in Applied Linguistics at the University of Johannesburg (UJ).
Before dedicating herself fully to academia, Dr Hlengwa-Selepe made significant contributions in various professional domains. She served as a Deputy Hansard Editor/Manager in the Hansard and Languages Unit at the Gauteng Provincial Legislature from 2007 to 2017, demonstrating her exceptional language skills and attention to detail. She also made notable contributions to the Department of Sports, Arts, and Culture at the provincial and national levels, serving as a Principal Language Practitioner in isiZulu and Chief Language Practitioner in isiZulu from 2006 to 2007. Additionally, she worked as a Researcher and Curator at the uMsunduzi/Voortrekker Cultural History Museum from 2003 to 2006, furthering her dedication to preserving and promoting cultural heritage.
Driven by her passion for the development and preservation of African languages, Dr Hlengwa-Selepe actively engages in volunteer work and initiatives that promote African languages and encourage their usage in diverse contexts. She is a member of the National Language Body for isiZulu under the auspices of the Pan South African Languages Board (PanSALB), where she contributes her insights and expertise to the development and promotion of isiZulu at the national level in South Africa.
Dr. Hlengwa-Selepe's commitment to the preservation and promotion of African languages is also reflected in her literary achievements. She has published an anthology of Zulu poems through the Write Publish Read (WPR) initiative in collaboration with Via Afrika. These poignant poems eloquently capture significant moments in her life and South Africa. She served as the NRF Chair in African Languages and is a member of the African Language Association of Southern Africa (ALASA). Through her contributions within academia and beyond, Dr Bongeka Hlengwa-Selepe continues to shape the discourse surrounding language policy in South Africa while leaving a lasting impact on its linguistic landscape.